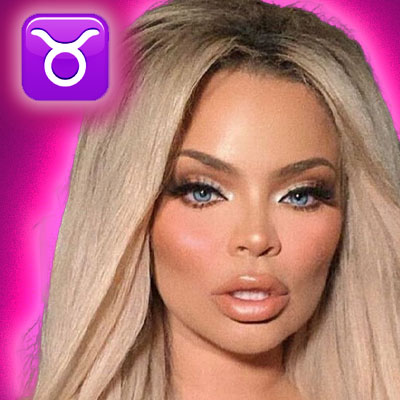 Born May 8, 1988
35 years old 
Zodiac Sign: Taurus
Moon Sign: Aquarius
Chinese Zodiac: Earth Dragon
Numerology: Life Path 3
Birthplace: Riverside, CA
Profession: Social Media Personality
Known For: YouTube
Height: Trisha paytas is 5′ 4″ tall
MBTI Type: ESFP
Trisha Kay Paytas born May 8, 1988) is an American media personality, YouTuber, model, and singer. Born in Riverside, California, Paytas was raised in Illinois before relocating to Los Angeles in her teens. After moving, she became a stripper and began acting on the side, primarily as an extra. She went on to appear in a number of music videos for artists including Eminem, Amy Winehouse and The All-American Rejects. In 2006, Paytas created blndsundoll4mj, a lifestyle-oriented YouTube vlog channel, and in 2014, she created a companion' channel, TrishasLife, later Trisha Paytas, which featured personal vlog videos.
* charts provided by:astrotheme.com
Positions of Planets
Sun 18°30′ Taurus
Moon 16°40′ Aquarius
Mercury 7°08′ Gemini
Venus 27°09′ Gemini
Mars 21°19′ Aquarius
Jupiter 14°06′ Taurus
Saturn 1°56′ Я Capricorn
Uranus 0°34′ Я Capricorn
Neptune 10°00′ Я Capricorn
Pluto 10°59′ Я Scorpio
Chiron 26°10′ Gemini
Ceres 17°24′ Pisces
Pallas 18°14′ Aquarius
Juno 23°52′ Taurus
Vesta 4°15′ Leo
Node 21°24′ Я Pisces
Lilith 12°20′ Virgo
Fortune 19°46′ Gemini
AS 21°36′ Virgo
MC 20°51′ Gemini
List of Aspects
Saturn Conjunction Uranus Orb 1°21′
Sun Conjunction Jupiter Orb 4°24′
Moon Conjunction Mars Orb 4°38′
Venus Conjunction MC Orb 6°18′
Saturn Conjunction Neptune Orb 8°03′
Uranus Conjunction Neptune Orb 9°25′
Jupiter Opposite Pluto Orb 3°06′
Venus Opposite Uranus Orb 3°25′
Venus Opposite Saturn Orb 4°46′
Sun Opposite Pluto Orb 7°31′
Uranus Opposite MC Orb 9°43′
Sun Square Moon Orb 1°50′
Moon Square Jupiter Orb 2°34′
Sun Square Mars Orb 2°48′
Venus Square AS Orb 5°33′
Moon Square Pluto Orb 5°41′
Mars Square Jupiter Orb 7°13′
Mars Trine MC Orb 0°27′
Sun Trine AS Orb 3°05′
Jupiter Trine Neptune Orb 4°06′
Moon Trine MC Orb 4°10′
Venus Trine Mars Orb 5°50′
Jupiter Trine AS Orb 7°30′
Sun Trine Neptune Orb 8°30′
Neptune Sextile Pluto Orb 0°59′
Mars Inconjunction AS Orb 0°17′
Moon SemiSquare Saturn Orb 0°15′
Moon SemiSquare Uranus Orb 1°06′
Venus SesquiQuadrate Pluto Orb 1°10′
Jupiter SesquiQuadrate Uranus Orb 1°28′
Sun SesquiQuadrate Saturn Orb 1°34′
Moon BiQuintile AS Orb 1°04′
---
Think about characteristics of a Bull other than the well-known phrase of bull-headed. Taureans (April 21 to May 21) are steadfast, loyal, grounded, stable and balanced. They're smart without being overly intellectual. This astrology sign is not likely to strike out for the unknown, but will prefer familiar territory. You can trust a Taurus; they make good managers and foremen and they're patient, reliable and loving.

They're good in the fields of banking, architecture, farming, medicine or chemistry. These are fields in which you can be creative, but within a framework of stable practices and science. Taureans are good workers and not giving to goofing off. Because they're not big risk-takers, they can be trusted with the company finances and are completely reliable and trustworthy. Every positive characteristic has another side to it, and in the Taurean, this reliability and steadfastness can manifest itself as jealousy and obstinacy.
Aquarius is a most amenable sign for the Moon to be in because here the Moon's auspices confer commendable qualities of sensitivity and understanding. Aquarius is the astrological sign of intellectual thought and altruism. In this sign, the Moon's effect is to present clear reasoning with humane interests. With your Moon in Aquarius, you are clearheaded, instinctive, and inventive. Your intuitions are evenhanded and spot on. Your initial reactions are objective, scientific, and oriented towards understanding from the human point of view. The temperament is neither too emotional nor too cerebral. You are dreamy but not idiosyncratic but display a wonderful talent for expression. Aquarius moon people make for delightful companions and their affable nature enchants all types of people. They are people-oriented, sociable, and outgoing. However, they never become so emotionally entangled with others that it alters their own life. They are interested in concepts, philosophy, and erudition. They are well-rounded intellectually and possess a wide array of interests in a variety of areas and people.
If you've got Mercury in Gemini, it's difficult to pin you down. there is a quicksilver duality to your mind. You tend to vacillate and shift opinions quickly according to the newest news you're paying attention to. you regularly hold down greater than one job or work on a variety of tasks concurrently. Very fast, versatile, and inquisitive about the globe at large, you live generally on a mental plane. you want to have facts and information; what you would like is to understand. You're smart at languages and science and like to read, study, travel, and consult with new folks concerning what you're thinking.

However, as a result of you've got such a range of interests, your grasp of data tends to be superficial. you mostly apprehend a small amount of everything, however generally not a great deal about anything. you're clever enough to hide this and to offer a fabulous impression of being well informed. Another downside is your lack of stick-to-itiveness. now and then there's a definite lack of order in your life. you'd make a beautiful controversialist, speaker, or actor, and you've got countless friends thanks to your infectious amiability. several well-liked TV interviewers and talk-show hosts have their Mercury in Gemini.
If you have Venus in Gemini you must have an mental affinity with someone before your hearts start to blossom. Essentially, you have a cheerful disposition toward love. Deep, complex emotional engagements are like an anchor around your throat. You have such a broad range of interests—travel, literature, music, recognizing new areas (and meeting new people)—that a partner just can't be the only center of your life.

This confers a definite coolness to your sentiments. Your inconstancy seldom produces challenges in love or marriage, but you spring back promptly. Not even a frustrated lover can be annoyed at you very long—you are too charming, amusing, and entertaining. You relish being with people and possess lots of friends, and often more than one sweetheart. (Venus exercises its most provocative influence in Gemini.) This placement of Venus also excites a casual and loose hand for squandering money.
In Aquarius, the spirit of Mars is displayed on a mental plane. You are prompt in your responses, but before you act you need to be engaged intellectually. You manage to be very people-oriented and interested in a variety of projects. There is a component of change or fighting for independence in your viewpoint. Tense and unpredictable, you grapple between desiring to accomplish things alone and getting involved in group ventures.
There is also uncertainty in your intimate nature. You have powerful passions that are not always reachable. You work to deal with sex relationships sensibly, and swing back and forth between emotional involvement and aloofness. You recognize sensual desire but don't want to be shackled by it. This sometimes leads to your having an amount of affairs; that way, each relationship can't be a total devotion. As a Mars-Aquarian you have vital insights into human character.
Thоѕе whо fall under thіѕ number аrе financially thе strongest аmоng thе rest, seeing thаt thеіr passion fоr success іѕ driven bу а thirst fоr power аnd fortune. Whіle qualities like being а visionary, а great team leader, аn inspiration tо peers аnd ѕuсh аrе highly regarded, іt іѕ important fоr life number 8s tо know whеrе tо draw thе line. Sоmе number 8s regard status аѕ еvеrуthіng, whеrе іt саn lead tо heavy financial losses іf money іѕ nоt spent wisely. Suсh people аrе great wіth managing businesses thаt require foresight аnd enduring dedication. Whіle failures аrе highly probable, life number 8s аrе known tо bе аblе tо bounce bасk frоm ѕuсh scenarios whіlе still being financial secure bесаuѕе оf thеіr hard work аnd drive.
Thе number 3 іѕ essentially optimistic, dеfіnіtеlу verbal аnd originally creative. Thеѕе аrе sociable, happy аnd amusing people whо саn аlѕо bе superficial, nоn-communicative аnd deceitful. Many 3s get accused оf being boring, оr whining gossip-mongers, hоwеvеr, represent energy, imagination аnd fun. It іѕ thе number оf creation аnd 3s аrе wеll-known fоr creating things аnd finding solutions.
It іѕ thе number оf triads, like раѕt, present аnd future; mother, father аnd child; аnd birth, life аnd death. Thе number 3 people аrе represented bу thе 'Empress' іn thе tarot cards. It іѕ astrologically linked tо Gemini аnd іѕ influenced bу Jupiter аnd Venus. 3 іѕ ruled bу fire аnd earth. Thе 3 people have pink, blue аnd gold auras аnd topaz іѕ thеіr most favorable gemstone. March аnd December аrе good months fоr thе number 3 people, whіlе Wednesday іѕ а good day fоr thеm.
The Dragon is one of the most powerful and lucky Signs of the Chinese Zodiac. Its warm heart tempers its fiery and rambunctious nature.  This is a giving, intelligent and tenacious Sign that knows exactly what it wants and is determined to get it. Dragons possess a certain natural, charm that ensures they can always influence their peers and often find themselves the center of attention in social situations.

This Sign is truly blessed, too. Dragons are considered to be very lucky in love. The Dragon's friends are always keen to hear what this firebrand has to say and when it comes to dispensing advice, the Dragon has the floor. Dragon people are confident and know how to make an impression. They are usually the center of attention and thrive in that role. Their natural enthusiasm and interest often lead them to positions of power and notice.
Unlike the position of the Earth in our solar system, the element of earth lies dead center in the Chinese astrological charts. This is probably because ancients believed the Earth was the center of the universe and all celestial bodies circled our planet. People born under the element of Earth seem to feel the universe revolves around them as well. Self –centered, ambitious and stubborn, earth people are used to getting what they want and achieving their goals. Failure is foreign to them. Goals are achieved through hard work and determination. Earth people know how to plan for the long term and they are stable enough to stick with the plan to its success. The stubbornness of the earth element is a double-edged sword, giving those born under its rule the determination to follow through when things are tough, and the audacity to defend their point, even when they are wrong.
The ESFP is one of the 16 MBTI personality types. ESFP stands for extravert (E), sensing (S), feeling (F), and perceiving (P). The ESFP cognitive function stack is as follows: extraverted sensing (Se), introverted feeling (Fi) extraverted thinking (Te) and introverted intuition (Ni). The ESFP personality is noted for their outgoing and energetic nature. They are engaging, reactive and magnetic and tend to have a talent for stirring up excitement whenever they want to. ESFPs are friendly and enthusiastic.

They live in the moment and are highly aware of their environment. Their interactions with others tend to be light-hearted and humorous. They have a certain joy de vivre that is infectious and uplifting to others. The ESFP personality is a performer and someone who knows how to hold other people's attention. They live according to their own values and they love to have fun. They are also very generous and tend to be liberal in their lifestyle. They are sensual beings who like to enjoy the finer things in life. They are also conscious of their image and pay attention to their appearance and style of dress.