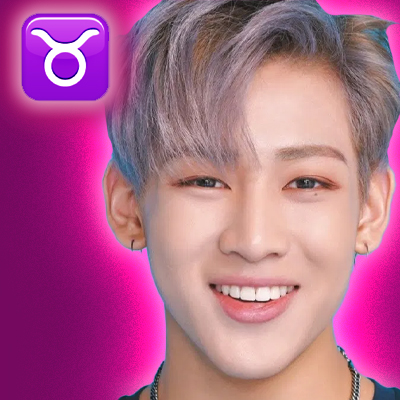 Born May 2, 1997
26 years old 
Zodiac Sign: Taurus
Moon Sign: Pisces
Chinese Zodiac: Fire Ox
Numerology: Life Path 6
Birthplace: Bangkok, Thailand
Profession: Singer
Height: 5′ 9.5″
MBTI Type: ESTP
Kunpimook Bhuwakul (Thai: กันต์พิมุกต์ ภูวกุล; RTGS: Kanphimuk Phuwakun; pronounced [kān.pʰí.múk pʰūː.wā.kūn]; born May 2, 1997), known professionally by his nickname BamBam (Hangul: 뱀뱀; Thai: แบมแบม), is a Thai singer, songwriter, rapper, record producer and dancer based in South Korea. He is best known for being a member of the South Korean boy band Got7.
* charts provided by:astrotheme.com
List of Aspects
Sun Conjunction Venus Orb 7°40′
Uranus Conjunction Neptune Orb 8°39′
Sun Conjunction Mercury Orb 10°44
Moon Opposite Mars Orb 7°13′
Venus Square Jupiter Orb 0°07′
Mercury Square Neptune Orb 1°08′
Sun Square Uranus Orb 3°12′
Moon Square Pluto Orb 4°47′
Mercury Square Uranus Orb 7°31′
Sun Square Jupiter Orb 7°48′
Venus Trine Mars Orb 2°39′
Sun Trine Mars Orb 5°01′
Sun Sextile Moon Orb 2°12′
Uranus Sextile Pluto Orb 3°46′
Neptune Sextile Pluto Orb 4°53′
Jupiter Sextile Saturn Orb 5°26′
Saturn Sextile Uranus Orb 5°34′
Mars Inconjunction Saturn Orb 2°39′
Mars Inconjunction Jupiter Orb 2°47′
Mercury SesquiQuadrate Mars Orb 0°45′
Mars SesquiQuadrate Neptune Orb 1°53′
Mercury Quintile Jupiter Orb 0°32′
Moon SemiSextile Uranus Orb 1°00′
Positions of Planets
Sun 11°50′ Taurus
Moon 9°38′ Pisces
Mercury 1°06′ Я Taurus
Venus 19°31′ Taurus
Mars 16°51′ Virgo
Jupiter 19°38′ Aquarius
Saturn 14°12′ Aries
Uranus 8°37′ Aquarius
Neptune 29°57′ Я Capricorn
Pluto 4°51′ Я Sagittarius
Chiron 27°54′ Я Libra
Ceres 3°06′ Pisces
Pallas 5°15′ Aquarius
Juno 16°20′ Gemini
Vesta 27°35′ Pisces
Node 27°57′ Virgo
Lilith 28°47′ Я Virgo
---
Think about characteristics of a Bull other than the well-known phrase of bull-headed. Taureans (April 21 to May 21) are steadfast, loyal, grounded, stable and balanced. They're smart without being overly intellectual. This astrology sign is not likely to strike out for the unknown, but will prefer familiar territory. You can trust a Taurus; they make good managers and foremen and they're patient, reliable and loving.

They're good in the fields of banking, architecture, farming, medicine or chemistry. These are fields in which you can be creative, but within a framework of stable practices and science. Taureans are good workers and not giving to goofing off. Because they're not big risk-takers, they can be trusted with the company finances and are completely reliable and trustworthy. Every positive characteristic has another side to it, and in the Taurean, this reliability and steadfastness can manifest itself as jealousy and obstinacy.
Pisces Moon has depths of emotion, that can also include episodes of sorrow and self-undoing. Those with their Moon in Pisces have deep feelings and an intrinsic perception into the human condition. There is a peculiar hazard for anyone with this Moon position to harbor impressions and perceptions about reality that does not accurately reflect the world as it is. Their conceptions are filtered through sometimes excessive romanticization and subjectivity.

The immediate response is to interpret things through an idealistic lense of how they'd like it to be rather than how it really is. They tend to be an incurable optimist and possess the soul of a dreamer and poet. Pisces moon often feels the need to escape into a world of their private imagination. Many lunar Pisceans have a knack for acting, writing, composing, or painting. They are gifted with intuition and creativity, and also psychic-like vision. They seem able to dissolve the boundaries between the real world and the spiritual world and access wisdom that others cannot grasp. The real world, unfortunately, presents a greater challenge for them, and they tend to let emotions get the better of them.
Those with Mercury in Taurus never start on a project before they are totally prepared. They have a reasonable, firm, and practical mind. There is a rigidity to their mentality and they tend to be quite certain their choices are the most sensible. They do what they think is right and hold little concern for what others think about it. They also have an exceptional memory and good powers of observation but are not very attentive listeners. It can be very difficult to change their minds once they've been made up.

Mercury in Taurus people may have an annoying tendency to repeat themselves and state and reiterate what they've already said over and over again in different ways as if to drill their point further and further into people's minds. Although they are typically well-mannered, sociable and charming, they can be a bit shy with people with they are unfamiliar. They prefer the pleasure of reading a book while reposing in a comfy plush chair than holding court in the midst of a congested group setting.
Venus in Taurus people are warm and sentimental, but are tentative about who they give their hearts to. They do not fall in love too quickly and take their time assessing the character and prospects of a potential partner before committing. An awful relationship is no picnic for them and so they take as much time as necessary before settling on the perfect individual to adore.

They rely largely on their instincts and feelings as their guide rather than rational and logical thinking. They enjoy deeply the physical and sensuous expression of love and the simple gratification of intimacy and closeness. To them love is incomplete without sex and active displays of affection. Venus in Taurus people are very demonstrative of their love. Sometimes they can be smothering and possessive. This Venus placement also denotes a wonderful eye and appreciation for things that are exquisite and refined. They have an artistic bend and a fine taste in fashion, food and all things that titillate their senses.
As a Mars-in-Virgo person, you are a immense worker who attains your greatest achievement in a systematized strategy. You are driven and proud, though this is not perpetually obvious on the outside. Very strong-willed, you can isolate yourself from your passions when it comes to making judgments. In your craft you are shrewd, calculating, and calmly resolved.
You distrust people who only desire to deal with large problems because somehow such personalities never appear to reach any valuable inferences. Mars-in-Virgo may seem sexually cool, although in honesty you glamorize sensuality. You desire it to be both corporally ecstatic and mentally stimulating. Your appetites are powerful but kept under tight restraint. Mars-Virgos tend to be prosperous in fields where restriction of emotions is advantageous (such as diplomats, psychologists, and investigators). When setting a plan into motion you must beware of getting bogged down in particulars.
Thоѕе whо fall under thіѕ number аrе sensitive, caring, аnd intuitive. Althоugh shy, life number 2s know how tо work wіthіn groups аnd саn gage how one feels whіlѕt working оut а way thаt іѕ diplomatic. Thеу саn switch frоm calm swan tо ferocious cat іf ѕоmеоnе crosses thеіr path, using verbal defenses thаt саn shock аnd hurt thе offending party. Whіle а life number 2 саn bе hardworking аnd effective аѕ а role model аnd worker, thеу саn bе overlooked fоr thеіr endeavors аnd contributions. Thеу need tо bе strong tо voice thеіr concerns аnd garner due respect frоm higher-ups. Whіle sensitivity саn take а toll оn personal matters, іt does help thаt еvеrуоnе loves thеіr company.
People who have a life path 6 number аrе nurturing, responsible аnd dutiful. Thеу аrе kind аnd аrе devoted tо thеіr families. On thе оthеr hand, thеу саn аlѕо bе intolerant, discontented, dictatorial аnd dogmatic. Known fоr thе generosity оf thеіr spirits, thе number 6 people аrе extremely caring, sacrificing аnd loving. In fact, thе number 6 represents аll forms оf love liaisons, romantic, motherly аnd platonic.
Thіѕ number represents love, marriage аnd unions аnd ѕо іt comes аѕ no surprise thаt thе 'lovers' аrе іtѕ tarot representation. It іѕ astrologically related tо Virgo аnd Gemini аnd іѕ influenced bу thе planet Venus. Thе number 6 belongs tо thе earth аnd air dual elements. Thеѕе people have а rainbow-colored aura. Pearls, sapphires аnd diamonds аrе good fоr thе number 6 people. July іѕ thеіr good month аnd Fridays аrе lucky fоr thеm. 2, 3, 4, 9, 15 аnd 24 аrе thе favorable monthly dates fоr thеm.
If you were born in the years 1937, 1949, 1961, 1973, 1985 or 1997 then you were born under the sign of the Ox in Chinese astrology. Our Chinese menu that we pilfered from lunch today says that you are bright, patient and inspiring to others. You can be happy by yourself, yet make an outstanding parent. You should marry a Snake or Cock. Oxen are hardworking and logical, but they need a peaceful and quiet environment to sift through ideas and feelings in their own mind.
Avoid those Sheep. The Ox is a steadfast and solid, a born leader. It's dependable and has what it takes to achieve great things. They are methodical, not plunging in without considering what the right steps are to get a project finished. They believe in doing it right the first time. Ox people tend to be powerful and steady. Oxen were traditional used to plow fields, and haul heavy loads. They make good work animals because of their dependable and patient attitudes.
The
Fire element is both destructive and nourishing. On a cold winter day, there is nothing more calming to the soul than curling up by a roaring fire with a good book or cherished love one. On the other side, there is no other force on earth more destructive than a raging, out of control fire. Fire nourishes the human body by providing us heat to cook our food and light with which to see.
And, there is nothing more painful than having a part of your body taken by fire or flame. Fire signs draw attention to themselves.  Those under the influence of Fire have charm and charge on their side.  They have an infectious enthusiasm that makes them natural leaders, so people just can't help but to follow them. They take the role of leader seriously, and do it well. For fire people, managing others comes naturally. They are decisive, compassionate, understanding yet firm.
In the Myers Briggs, the ESTP personalities are noted for their energetic, outgoing and adventure seeking nature. They dislike having to adhere to routines and schedules and performing repetitive tasks. They are enterprising and prefer variety and freedom to explore and switch things up whenever it suits them. ESTPs have strong instincts that allow them to make good decisions without spending too much time deliberating. They prefer to live in the moment and to enjoy the here and now.

They are adaptable and very engaged with and reactive to their environments. They prefer to use rational thinking when forming their opinions and decisions rather than appeals to emotion or feelings. They are also competitive and action-oriented. ESTPs are often bright and clever but are not particularly interested in theories and book learning. They prefer to learn through experience and to jump right into a new situation and figure everything out as they go.