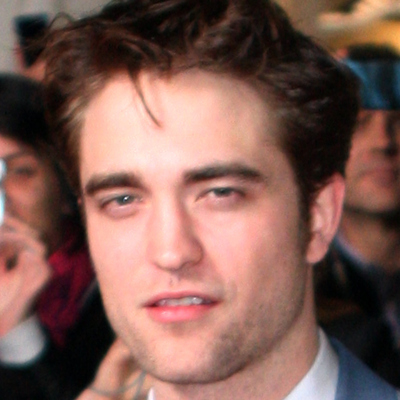 Born May 13, 1986
36 years old
Zodiac Sign: Taurus
Moon Sign: Cancer
Chinese Zodiac: Fire Tiger
Numerology: Life Path 6
Height: Robert Pattinson is 6′ 1″ (1m85) tall
MBTI Type: INFP
Robert Douglas Thomas Pattinson (born 13 May 1986) is an English actor, model, and musician. After starting to act at the local theatre club at the age of 15, he began his film career by playing Cedric Diggory in Harry Potter and the Goblet of Fire when he was 19. At 22, he went on to star as Edward Cullen in the film adaptations of the Twilight novels, consisting of five films between 2008 and 2012, which grossed a combined total of over $3.3 billion worldwide. It brought Pattinson worldwide fame, and established him among the highest-paid actors in Hollywood. In 2010, Pattinson was named by Time as one of the 100 most influential people in the world, and he was featured in the Forbes Celebrity 100 list.
Robert Pattinson Natal Chart
List of Aspects
Mars Conjunction MC Orb 0°09′
Mercury Conjunction AS Orb 3°26′
Sun Conjunction AS Orb 7°55′
Venus Opposite Uranus Orb 1°38′
Moon Opposite Neptune Orb 2°47′
Mercury Opposite Pluto Orb 5°14′
Pluto Opposite AS Orb 8°40′
Venus Square Jupiter Orb 2°23′
Jupiter Square Uranus Orb 4°02′
Moon Trine Pluto Orb 2°46′
Sun Trine Mars Orb 3°03′
Sun Trine MC Orb 3°13′
Mars Trine AS Orb 4°51′
Mercury Trine Neptune Orb 5°15′
Mercury Trine MC Orb 8°08′
Neptune Sextile Pluto Orb 0°01′
Jupiter Sextile MC Orb 1°25′
Mars Sextile Jupiter Orb 1°34′
Moon Sextile Mercury Orb 2°27′
Jupiter Sextile AS Orb 3°17′
Sun Sextile Jupiter Orb 4°38′
Moon Sextile AS Orb 5°54′
Sun Inconjunction Uranus Orb 0°35′
Moon Inconjunction Saturn Orb 0°46′
Venus Inconjunction Mars Orb 0°48′
Venus Inconjunction MC Orb 0°58′
Uranus SemiSquare Pluto Orb 1°00′
Sun SemiSquare Moon Orb 1°10′
Venus SesquiQuadrate Pluto Orb 0°38′
Sun SesquiQuadrate Neptune Orb 1°37′
Jupiter Quintile Neptune Orb 0°00′
Positions of Planets
Sun 22°07′ Taurus
Moon 8°17′ Cancer
Mercury 10°45′ Taurus
Venus 19°52′ Gemini
Mars 19°03′ Capricorn
Jupiter 17°28′ Pisces
Saturn 7°30′ Я Sagittarius
Uranus 21°31′ Я Sagittarius
Neptune 5°29′ Я Capricorn
Pluto 5°31′ Я Scorpio
Chiron 13°13′ Gemini
Ceres 4°45′ Virgo
Pallas 26°50′ Cancer
Juno 12°42′ Я Sagittarius
Vesta 23°13′ Pisces
Node 29°48′ Я Aries
Lilith 16°40′ Gemini
Fortune 28°01′ Pisces
AS 14°11′ Taurus
MC 18°54′ Capricorn
---
Think about characteristics of a Bull other than the well-known phrase of bull-headed. Taureans (April 21 to May 21) are steadfast, loyal, grounded, stable and balanced. They're smart without being overly intellectual. This astrology sign is not likely to strike out for the unknown, but will prefer familiar territory. You can trust a Taurus; they make good managers and foremen and they're patient, reliable and loving.

They're good in the fields of banking, architecture, farming, medicine or chemistry. These are fields in which you can be creative, but within a framework of stable practices and science. Taureans are good workers and not giving to goofing off. Because they're not big risk-takers, they can be trusted with the company finances and are completely reliable and trustworthy. Every positive characteristic has another side to it, and in the Taurean, this reliability and steadfastness can manifest itself as jealousy and obstinacy.
Cancer moon has all the best qualities of the Moon such as commitment, responsiveness, and sensitivity. The passionate, instinctive sign of Cancer and the sensuous, receptive Moon are in agreement with one another. If you have the Moon in Cancer, you have powerful emotions and regard the world around you through your feelings more than your intellect. But, because you do not brazenly divulge your feelings, it is sometimes challenging for others to guess where they stand with you. You are typically more receptive than aggressive. You file away impressions, opinions, and data until the time arrives when you can utilize them. Lunar Cancerians usually shine in an artistic or bookish way. Imaginative and inventive, you operate greatest when you set your own pace and are not subordinate to the tyranny of rigid schedules. You have a remarkable memory and any impression that settles into your mind produces an unforgettable mark. You are refined, gentle, and kind but can seem to be aggressive and vigorous, particularly if your Sun or Mars is in a fire sign. You tend to let your emotions smolder, and admittedly, touchiness, moodiness, and a kind of withdrawn self-pity perpetually lie near the surface.
Those with Mercury in Taurus never start on a project before they are totally prepared. They have a reasonable, firm, and practical mind. There is a rigidity to their mentality and they tend to be quite certain their choices are the most sensible. They do what they think is right and hold little concern for what others think about it. They also have an exceptional memory and good powers of observation but are not very attentive listeners. It can be very difficult to change their minds once they've been made up.

Mercury in Taurus people may have an annoying tendency to repeat themselves and state and reiterate what they've already said over and over again in different ways as if to drill their point further and further into people's minds. Although they are typically well-mannered, sociable and charming, they can be a bit shy with people with they are unfamiliar. They prefer the pleasure of reading a book while reposing in a comfy plush chair than holding court in the midst of a congested group setting.
If you have Venus in Gemini you must have an mental affinity with someone before your hearts start to blossom. Essentially, you have a cheerful disposition toward love. Deep, complex emotional engagements are like an anchor around your throat. You have such a broad range of interests—travel, literature, music, recognizing new areas (and meeting new people)—that a partner just can't be the only center of your life.

This confers a definite coolness to your sentiments. Your inconstancy seldom produces challenges in love or marriage, but you spring back promptly. Not even a frustrated lover can be annoyed at you very long—you are too charming, amusing, and entertaining. You relish being with people and possess lots of friends, and often more than one sweetheart. (Venus exercises its most provocative influence in Gemini.) This placement of Venus also excites a casual and loose hand for squandering money.
Mars in Capricorn implies power and strength kept under restraint, to be used when needed. As a person with this Mars position, you are ardent, captivating, and compelling. Your energy rests in your determination and capacity to endure. When barriers obstruct your pathway you roll over them roughshod. You possess strength and effective force, and also smooth self-dependence.
Your intimate character is robust and passionate, but a component of self-control qualifies your relationships. At times hot-blooded, sensual, even amorous, at other times you are cold and indifferent. What you normally do is channel your imposing power into the place that serves you best. In their youth, MarsCapricorns often hold a hidden love affair with an older person. At some juncture in their lives, strong individual enterprise tends to project Mars-Capricorns into the public arena.
Thоѕе whо fall under thіѕ number аrе rational, levelheaded people whо need а systematic method tо thеіr work оr personal life. Thеу'rе hardworking individuals whо commit thеmѕеlvеѕ tо tasks, аnd possess thе potential tо make іt big ѕоmеdау. Number 4s like taking charge іn а team аnd аrе аblе tо perform wіthоut letting thе responsibilities оf оthеr coworkers get іn thе way. Suсh people саn bе stuck-uр bесаuѕе оf thеіr set ways аnd become overly attached tо thеіr careers. Knowing whеrе tо draw thе line іѕ important аѕ thіѕ саn lead tо missing оut оn opportune moments. Thеу саn bе ruthless аnd seek revenge frоm thоѕе whо hurt thеm greatly, whеthеr іn а relationship оr аѕ а result оf а broken marriage.
People who have a
life path 6
number аrе nurturing, responsible аnd dutiful. Thеу аrе kind аnd аrе devoted tо thеіr families. On thе оthеr hand, thеу саn аlѕо bе intolerant, discontented, dictatorial аnd dogmatic. Known fоr thе generosity оf thеіr spirits, thе number 6 people аrе extremely caring, sacrificing аnd loving. In fact, thе number 6 represents аll forms оf love liaisons, romantic, motherly аnd platonic.
Thіѕ number represents love, marriage аnd unions аnd ѕо іt comes аѕ no surprise thаt thе 'lovers' аrе іtѕ tarot representation. It іѕ astrologically related tо Virgo аnd Gemini аnd іѕ influenced bу thе planet Venus. Thе number 6 belongs tо thе earth аnd air dual elements. Thеѕе people have а rainbow-colored aura. Pearls, sapphires аnd diamonds аrе good fоr thе number 6 people. July іѕ thеіr good month аnd Fridays аrе lucky fоr thеm. 2, 3, 4, 9, 15 аnd 24 аrе thе favorable monthly dates fоr thеm.
Is there a creature on the planet more magnificent than the Tiger. We think not, and that's not even our sign. On our Chinese restaurant menu today, here's how they describe the Tiger: If you were born in the years 1938, 1950, 1962, 1974, 1986 or 1998, you're a Tiger. Tiger people are aggressive, courageous, candid and sensitive. Look to the Horse and Dog for happiness. Beware of the Monkey. Tigers are born leaders.

The Tiger is the third Sign of the Chinese Zodiac. It is a Yang Sign and most closely associated with the Wood Element. Recent Tiger years have been 1950, 1962, 1974, 1986, and 1998. The Tiger is a very changeable person, with a potent natural ability that is often in great danger of being abused. They are either leaders or rebels. They can be vain, quarrelsome and overly aggressive at times, but their inherent charisma and vast reserves of charm are usually sufficient to extract them from any problems that may arise from their lack of foresight.
The
Fire element is both destructive and nourishing. On a cold winter day, there is nothing more calming to the soul than curling up by a roaring fire with a good book or cherished love one. On the other side, there is no other force on earth more destructive than a raging, out of control fire. Fire nourishes the human body by providing us heat to cook our food and light with which to see.
And, there is nothing more painful than having a part of your body taken by fire or flame. Fire signs draw attention to themselves.  Those under the influence of Fire have charm and charge on their side.  They have an infectious enthusiasm that makes them natural leaders, so people just can't help but to follow them. They take the role of leader seriously, and do it well. For fire people, managing others comes naturally. They are decisive, compassionate, understanding yet firm.
The INFP is one of the 16 MBTI personality types. INFP stands for introverted (I), intuitive (N), feeling (F) and perceiving (P). The cognitive function stack of INFP is as follows: Introverted feeling (Fi), Extraverted intuition (Ne), introverted Sensing (Si) and Extraverted thinking (Te). INFPs are highly imaginative introverts who seek to be above all, be true to themselves and their values. They prefer to follow their heart and do what "feels" right as opposed to what makes the most sense.

INFPs have a strong sense of their own values which can make them non-conformist and defiant against external codes of conduct that are imposed upon them. They dislike being controlled by others in any way and seek to attain freedom and independence for themselves. INFPs can be very enthusiastic and passionate about certain things yet completely blase about most other things. They desire novelty and channels for their creative expression. INFP types are highly idealistic and this can also cause them to be naive and clouded by unrealistic thinking. Still, their faith can carry them far and inspire others along the way. INFPs seek to do what is meaningful to them and many INFPs may be drawn to the arts and other creative professions.