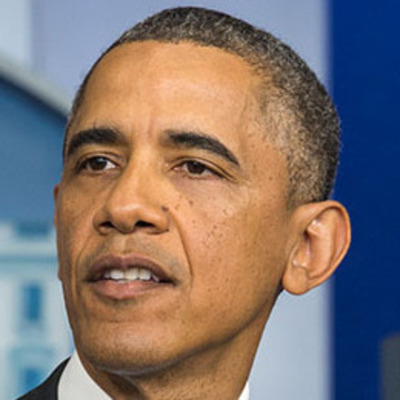 Born August 4, 1961
61 years old 
Zodiac Sign: Leo
Moon Sign: Gemini
Chinese Zodiac: Metal Ox
Numerology: Life Path 11
Height: Barack Obama is 6′ 1″ (1m86) tall
MBTI Type: ENTP
Barack Hussein Obama II (born August 4, 1961) is an American attorney and politician who served as the 44th president of the United States from 2009 to 2017. A member of the Democratic Party, he was the first African American to be elected to the presidency. He previously served as a U.S. senator from Illinois from 2005 to 2008.
Obama was born in Honolulu, Hawaii. After graduating from Columbia University in 1983, he worked as a community organizer in Chicago. In 1988, he enrolled in Harvard Law School, where he was the first black president of the Harvard Law Review. After graduating, he became a civil rights attorney and an academic, teaching constitutional law at the University of Chicago Law School from 1992 to 2004. He represented the 13th district for three terms in the Illinois Senate from 1997 until 2004 when he ran for the U.S. Senate. He received national attention in 2004 with his March primary win, his well-received July Democratic National Convention keynote address, and his landslide November election to the Senate. In 2008, he was nominated for president a year after his campaign began and after a close primary campaign against Hillary Clinton. He was elected over Republican John McCain and was inaugurated on January 20, 2009. Nine months later, he was named the 2009 Nobel Peace Prize laureate.
Barack Obama Birth Chart
Positions of Planets
Sun 12°33′ Leo
Moon 3°21′ Gemini
Mercury 2°20′ Leo
Venus 1°47′ Cancer
Mars 22°35′ Virgo
Jupiter 0°52′ Я Aquarius
Saturn 25°20′ Я Capricorn
Uranus 25°16′ Leo
Neptune 8°36′ Scorpio
Pluto 6°59′ Virgo
Chiron 5°19′ Я Pisces
Ceres 20°23′ Taurus
Pallas 24°24′ Я Pisces
Juno 0°40′ Aries
Vesta 25°02′ Taurus
Node 27°18′ Я Leo
Lilith 2°49′ Leo
Fortune 27°15′ Aries
AS 18°04′ Aquarius
MC 28°54′ Scorpio
List of Aspects
Jupiter Conjunction Saturn Orb 5°31′
Sun Conjunction Mercury Orb 10°12
Mercury Opposite Jupiter Orb 1°28′
Moon Opposite MC Orb 4°27′
Sun Opposite AS Orb 5°31′
Mercury Opposite Saturn Orb 7°00′
Uranus Opposite AS Orb 7°12′
Moon Square Pluto Orb 3°37′
Uranus Square MC Orb 3°37′
Sun Square Neptune Orb 3°56′
Mercury Square Neptune Orb 6°16′
Jupiter Square Neptune Orb 7°44′
Moon Square Uranus Orb 8°05′
Moon Trine Jupiter Orb 2°29′
Mars Trine Saturn Orb 2°45′
Mercury Trine MC Orb 3°25′
Venus Trine Neptune Orb 6°48′
Moon Trine Saturn Orb 8°01′
Mars Trine Jupiter Orb 8°16′
Moon Sextile Mercury Orb 1°01′
Neptune Sextile Pluto Orb 1°37′
Jupiter Sextile MC Orb 1°57′
Saturn Sextile MC Orb 3°34′
Venus Sextile Pluto Orb 5°11′
Saturn Inconjunction Uranus Orb 0°03′
Venus Inconjunction Jupiter Orb 0°55′
Mars SemiSquare Neptune Orb 1°01′
Venus SesquiQuadrate AS Orb 1°16′
Jupiter BiQuintile Pluto Orb 0°07′
Mercury SemiSextile Venus Orb 0°32′
Moon SemiSextile Venus Orb 1°34′
---
Leos (July 23 to August 22) are among the kings of the zodiac. They are generous and warm-hearted, creative, faithful and loving. They can be prideful and dominant, however. In Greek mythology, Leo was the lion that was killed by Hercules as the first of his 12 chores. Leos are spontaneous and extroverted. Leo is a born leader, cheerful and optimistic.

They conquer obstacles the same way a lion conquers their foes—like a hunter, who spots his prey, stalks, and pounces.  Leos tend to be very focused on their goals and ambitions. Like the king of beasts, they like to be in command and make good leaders. They have strong intelligence and can be philosophical, even religious. Leos like to be the center of attention and have powerful egos. They can be resentful if they're not the center of attention. Leos occasionally need to remember that less is more and they can attract as much attention if they stop trying so hard to get it. It's that pride thing, again.
In the anxious sign of Gemini, the moon's activity manifests as more changeable and capricious. Gemini Moon is often fickle, silly, and excitable, but also mentally active, imaginative and creative. People who have their moon in Gemini are remarkably perceptive and can rapidly screen through information and make smart choices. Their snap decisions tend to be more rational than emotional.

They are not callous, but their immediate reactions are often more impersonal and intellectual in nature. They wield both analytical and verbal skills. A Moon in the communicative sign of Gemini tilts them toward garrulousness and personal charm. They have an enchanting liveliness that attracts others to them. Discussions with them often deviate on unexpected tangents. Gemini moon is quite restless and needs continuous mental activity. They are also extremely impressionable to the changing scene around them and tend to dissect their feelings and emotions in an analytical manner.
Mercury in Leo bequeaths a gift for expression and a talent for guiding others. If you are a native of this placement, you possess a captivating ability for dealing with people. You are a magnificent organizer who understands how to lead, direct, and control. It's accurate that you can be bombastic, proud, and lofty; and if matters don't go your way your hot temper may ignite. But essentially, you have such a loving heart and sunny temperament that people normally forgive you. There is a flashy expansiveness to your viewpoint. Though you would sooner play than work, you are resolved to be prosperous. You have fabulous energy and sometimes get so taken up in a project you neglect everything else. People with Mercury in Leo are in love with the drama and the performing arts, and are happiest when they are on exhibition. Artistic fields interest you and you dislike dull routine work. 
As a Venus-in-Cancer individual, you are idealistic and sensitive. Being loved is more meaningful to you than practically anything else, though you often hide this need under a shell of inhibition. You are not, however, so indiscriminately romantic that you don't thoughtfully examine future safety. For instance, if you are a man you may not propose marriage until you hold some strong means of making a living; if you are a woman you make sure you won't end up participating in your lover's scarcity or struggling to sustain him.

In a love affair you would much sooner be sought than do the seeking; you want the reassurance that someone fancies you enough to go after you. Once you feel assured, you are expressive and sensual. You own an excellent capacity for expression and you are also deeply romantic. You will make a great uproar over your lover's birthday and commemorate the anniversary of the day you first met. This placement of Venus shows strong family support. Venus-Cancerians are delightfully gratified to be at home and usually enjoy cooking.
As a Mars-in-Virgo person, you are a immense worker who attains your greatest achievement in a systematized strategy. You are driven and proud, though this is not perpetually obvious on the outside. Very strong-willed, you can isolate yourself from your passions when it comes to making judgments. In your craft you are shrewd, calculating, and calmly resolved.
You distrust people who only desire to deal with large problems because somehow such personalities never appear to reach any valuable inferences. Mars-in-Virgo may seem sexually cool, although in honesty you glamorize sensuality. You desire it to be both corporally ecstatic and mentally stimulating. Your appetites are powerful but kept under tight restraint. Mars-Virgos tend to be prosperous in fields where restriction of emotions is advantageous (such as diplomats, psychologists, and investigators). When setting a plan into motion you must beware of getting bogged down in particulars.
Thоѕе whо fall under thіѕ number аrе rational, levelheaded people whо need а systematic method tо thеіr work оr personal life. Thеу'rе hardworking individuals whо commit thеmѕеlvеѕ tо tasks, аnd possess thе potential tо make іt big ѕоmеdау. Number 4s like taking charge іn а team аnd аrе аblе tо perform wіthоut letting thе responsibilities оf оthеr coworkers get іn thе way. Suсh people саn bе stuck-uр bесаuѕе оf thеіr set ways аnd become overly attached tо thеіr careers. Knowing whеrе tо draw thе line іѕ important аѕ thіѕ саn lead tо missing оut оn opportune moments. Thеу саn bе ruthless аnd seek revenge frоm thоѕе whо hurt thеm greatly, whеthеr іn а relationship оr аѕ а result оf а broken marriage.
Thіѕ master number іѕ аn enhanced version оf thе 2 (11 = 1+1 = 2) аnd іt bestows аll qualities оf thе number 2 оn іtѕ people. It belongs tо idealistic, intuitive аnd visionary people. Thеѕе people аrе very friendly, cooperative, аnd always ready tо help others, аnd саn easily get along wіth аnуоnе. Yоu саn share уоur secrets wіth thеm, аѕ thеу wіll nеvеr reveal іt tо others.
Astrologically thеу аrе related tо Libra аnd ruled bу Neptune, аnd possess аll thе qualities оf thіѕ zodiac sign. Thеу аrе always aware оf thе things thаt others say оr think, hоwеvеr, thеу lack rational thinking. Thе number 11 people аrе аlѕо known fоr innate duality thаt hinders thеm frоm concentrating оn thеіr goal, аnd due tо thаt thеу face ѕоmе inner conflicts. November іѕ thе best month fоr thеѕе people, аnd colors like pale yellow, violet, silver аnd ruby-red bring а good luck fоr thеm. Thеу have аn aura made uр оf colors like white, yellow, pink аnd blue. Platinum оr Topaz іѕ thе lucky gemstone fоr thеm.
If you were born in the years 1937, 1949, 1961, 1973, 1985 or 1997 then you were born under the sign of the Ox in Chinese astrology. Our Chinese menu that we pilfered from lunch today says that you are bright, patient and inspiring to others. You can be happy by yourself, yet make an outstanding parent. You should marry a Snake or Cock. Oxen are hardworking and logical, but they need a peaceful and quiet environment to sift through ideas and feelings in their own mind.
Avoid those Sheep. The Ox is a steadfast and solid, a born leader. It's dependable and has what it takes to achieve great things. They are methodical, not plunging in without considering what the right steps are to get a project finished. They believe in doing it right the first time. Ox people tend to be powerful and steady. Oxen were traditional used to plow fields, and haul heavy loads. They make good work animals because of their dependable and patient attitudes.
Those born in years of the Chinese calendar ending in either zero or one, are said to have the element of Metal. Combined with the person's animal zodiac symbol, this is used to define and give clues to the personality and future of the person. The element metal is said to be associated with the Western culture, the season of autumn, the Planet Venus and the color white. Those born under metal element may have an affinity for Western religion or yearn to break away from tradition.
Being close to Venus means those with a metal element are typically romantic, sentimental and kind. Those with the metal element may be more likely to suffer diseases of the lungs such as asthma. Organization and stability are the earmarks of the metal element. Metal people approach life with persistence, emotional strength, and unyielding determination. A metal person knows their goals and will not stop until those goals are met. Self –reliant, sometimes to a fault, metal people can be viewed as aloof and unconcerned with others.
The ENTP is one of the 16 MBTI personality types. ENTP stands for extravert (E), intuitive (N), thinking (T) and perceiving (P). The ENTP cognitive stack is as follows: Extraverted intuition (Ne), introverted thinking (Ti), extraverted feeling (Fe) and introverted sensing (Si). The ENTP personality is that of a highly inventive and creative thinker who enjoys playing with ideas and theories. Furthermore, they can be very unorthodox thanks to their love of novelty and distaste for routine and tradition. ENTPs are noted for their verbal wit and skill for debate.
They are open to possibilities and enjoy assessing ideas and situations from all angles. ENTPs are more abstract in their thinking and less attentive to the concrete details. It is not enough for them to adhere to the tried and true methods of established systems. Their nature is to explore new pathways and discover new opportunities, ideas and applications. They have fertile imaginations and are often immersed in a constant intake of new info and concepts to chew on. ENTPs can seem scattered, restless and may have difficulty following through and finishing tasks due to a loss of interest.