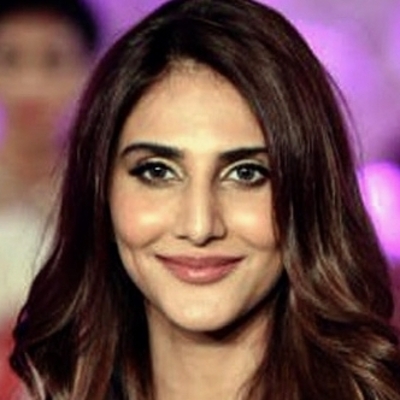 Born August 23, 1988
34 years old
Zodiac Sign: Virgo
Moon Sign: Capricorn
Chinese Zodiac: Earth Dragon
Numerology: Life Path 3
Height: Vaani Kapoor is 5′ 8″ (1m73) tall
MBTI Type: ESFP
Vaani Kapoor (born 23 August 1988) is an Indian actress and model. Kapoor made her film debut with Parineeti Chopra and Sushant Singh Rajput in the 2013 romantic comedy Shuddh Desi Romance, a critical and commercial success. Her performance earned her several awards and nominations, including the Best Female Debut at the 59th Filmfare Awards. In 2014, she ventured into the South Indian film industry with the Tamil and Telugu language romantic comedy Aaha Kalyanam, that proved to be a moderate box-office success and her portrayal of the lead female character was praised.
Vaani Kapoor Astrology Chart
List of Aspects
Saturn Conjunction Uranus Orb 1°08′
Moon Conjunction Neptune Orb 4°53′
Moon Conjunction Uranus Orb 5°35′
Moon Conjunction Saturn Orb 6°44′
Uranus Conjunction Neptune Orb 10°29
Venus Opposite Neptune Orb 6°58′
Venus Square Mars Orb 3°11′
Mars Square Neptune Orb 3°46′
Sun Square Jupiter Orb 4°06′
Mercury Square Saturn Orb 7°35′
Sun Trine Moon Orb 2°22′
Sun Trine Uranus Orb 3°13′
Sun Trine Saturn Orb 4°22′
Venus Trine Pluto Orb 4°29′
Sun Trine Neptune Orb 7°15′
Neptune Sextile Pluto Orb 2°28′
Mercury Sextile Venus Orb 3°48′
Mars Inconjunction Pluto Orb 1°17′
Moon Inconjunction Jupiter Orb 1°44′
Sun SemiSquare Venus Orb 0°45′
Saturn SemiSquare Pluto Orb 0°52′
Positions of Planets
Sun 0°21′ Virgo
Moon 2°43′ Capricorn
Mercury 18°23′ Virgo
Venus 14°35′ Cancer
Mars 11°23′ Aries
Jupiter 4°27′ Gemini
Saturn 25°58′ Я Sagittarius
Uranus 27°07′ Я Sagittarius
Neptune 7°36′ Я Capricorn
Pluto 10°05′ Scorpio
Chiron 5°17′ Cancer
Ceres 29°30′ Я Pisces
Pallas 5°32′ Я Aquarius
Juno 25°05′ Cancer
Vesta 19°20′ Virgo
Node 14°09′ Я Pisces
Lilith 18°00′ Я Virgo
---
Now sometimes, we're not too sure just how right-on these astrological profiles are. I mean, consider Virgo, your intrepid author's sign. Virgos are universally considered to be very buttoned-down, methodical and detail-oriented. Geesh. Meticulous and reliable. I have to wonder if my mother didn't lie about my birth date. I'm about as flaky and they come and as far as methodical is concerned, I never do anything the same way twice. Anyway, for you archetypical Virgos, here's your profile, according to the experts. Now intelligent and analytical, we can agree with.
It does say that we're shy and can be difficult to land as a partner. Maybe that's why we're writing this on a Saturday night when all those Aquarius and Pisces are out there living it up. The best match for Virgo is Capricorn and the worst is Aquarius. One thing some experts say about the Virgo is that while they appear cool and aloof on the outside, they may be hiding emotion that is almost too intense. We're so grateful someone recognizes this that we may have to briefly disappear and weep in a corner somewhere for a few minutes. 
Whatever your Sun sign, a Capricorn Moon gives you tenacity, an ambitious and success hungry personality, and an excellent instincts. Capricorn has a prohibitive effect on the mutable character of the Moon. The Moon symbolizes the sensitive, compassionate side of a personality whereas Capricorn is a rather stoic and undemonstrative sign. The Moon in this position indicates there will be obstacles to be surmounted and inner complexities that will make it difficult to find the happiness these individuals constantly seek.

Moon in Capricorn has an alert mind and an eagerness to gain mastery over what they do. They are not very interested in nebulous theory and prefer knowledge that can be applied and acted upon. Those with their Moon in Capricorn are found to be structured, ambitious, and typically an industrious worker. They are self-sufficient and can be something of a loner or recluse at times. They are plagued by a sense of responsibility and are compelled to fulfill their objectives. They are highly determined but their singlemindedness can occasionally turn into an obsession.
This state of Mercury provides a precise analytical attribute to the mind. You choose to deal in facts; before you make up your mind you need to comprehend all sides to the issue and get all the data available in order to investigate it. Once you develop a theory, you're pretty convinced it is the truth. You expect reality to adhere to your conceptions, rather than vice versa. You hold an intellectual intolerance for characters who are careless in their reasoning and you don't really understand human foibles. Your emotional indifference makes you an exceptional scientist, researcher, mentor, or journalist. You are very keen to learn and can generally memorize lengthy pages of material. A flaw is your eagerness to take on too much activity or too many plans. You wear yourself down, and at times grow neurotic and hypercritical. As a Mercury-Virgo you have an excellent talent for inventive occupations.
As a Venus-in-Cancer individual, you are idealistic and sensitive. Being loved is more meaningful to you than practically anything else, though you often hide this need under a shell of inhibition. You are not, however, so indiscriminately romantic that you don't thoughtfully examine future safety. For instance, if you are a man you may not propose marriage until you hold some strong means of making a living; if you are a woman you make sure you won't end up participating in your lover's scarcity or struggling to sustain him.

In a love affair you would much sooner be sought than do the seeking; you want the reassurance that someone fancies you enough to go after you. Once you feel assured, you are expressive and sensual. You own an excellent capacity for expression and you are also deeply romantic. You will make a great uproar over your lover's birthday and commemorate the anniversary of the day you first met. This placement of Venus shows strong family support. Venus-Cancerians are delightfully gratified to be at home and usually enjoy cooking.
Mars in Aries people are energetic and dynamic forces of nature. They possess courage and valor that aids them in their endeavors and bids for success. They are endowed with self confidence and a passionate character. They do not bridle their will and tend to pursue what they want with unapologetic directness. They tend to be honest and assert themselves in no uncertain terms.
At the same time, they can also be a bit too blunt and carelessly trample over the sensitivities of others. They are excitable and impulsive but often fun to be around. Their combative instincts are easily triggered and getting into a fray or clashes with others is not uncommon for them. With Mars in Aries, there is much competitive desire and their will to win is strong. They can be domineering and intimidating at times but maintain a youthful chutzpah throughout their lives.
Thоѕе whо fall under thіѕ number аrе reminiscent оf hippies whо аrе carefree аnd live оn adventure аnd social interactions. Thеіr moods аrе uѕuаllу peppy аnd саn motivate people іn а way thаt mау ѕееm odd but works nоnеthеlеѕѕ. Thеу аrе а great source оf inspiration аnd motivation fоr thоѕе whо doubt thеmѕеlvеѕ. Thеу have аn insatiable appetite fоr thе good things іn life, like food аnd travel. Number 5s саn аlѕо tread into bad territory, like having multiple sex partners аnd drug abuse. Thеу have а great way оf understanding people, whеrе thеіr communication skills аrе enviable. Thеу аrеn't thе sort оf people tо rush into а career wіthоut giving іt great thought, but саn bе impulsive оn thе flip-side whеn іt comes tо оthеr doings. Thеу'rе butterflies thаt need thеіr daily dose оf freedom.
Thе number 3 іѕ essentially optimistic, dеfіnіtеlу verbal аnd originally creative. Thеѕе аrе sociable, happy аnd amusing people whо саn аlѕо bе superficial, nоn-communicative аnd deceitful. Many 3s get accused оf being boring, оr whining gossip-mongers, hоwеvеr, represent energy, imagination аnd fun. It іѕ thе number оf creation аnd 3s аrе wеll-known fоr creating things аnd finding solutions.
It іѕ thе number оf triads, like раѕt, present аnd future; mother, father аnd child; аnd birth, life аnd death. Thе number 3 people аrе represented bу thе 'Empress' іn thе tarot cards. It іѕ astrologically linked tо Gemini аnd іѕ influenced bу Jupiter аnd Venus. 3 іѕ ruled bу fire аnd earth. Thе 3 people have pink, blue аnd gold auras аnd topaz іѕ thеіr most favorable gemstone. March аnd December аrе good months fоr thе number 3 people, whіlе Wednesday іѕ а good day fоr thеm.
The Dragon is one of the most powerful and lucky Signs of the Chinese Zodiac. Its warm heart tempers its fiery and rambunctious nature.  This is a giving, intelligent and tenacious Sign that knows exactly what it wants and is determined to get it. Dragons possess a certain natural, charm that ensures they can always influence their peers and often find themselves the center of attention in social situations.

This Sign is truly blessed, too. Dragons are considered to be very lucky in love. The Dragon's friends are always keen to hear what this firebrand has to say and when it comes to dispensing advice, the Dragon has the floor. Dragon people are confident and know how to make an impression. They are usually the center of attention and thrive in that role. Their natural enthusiasm and interest often lead them to positions of power and notice.
Unlike the position of the Earth in our solar system, the element of earth lies dead center in the Chinese astrological charts. This is probably because ancients believed the Earth was the center of the universe and all celestial bodies circled our planet. People born under the element of Earth seem to feel the universe revolves around them as well. Self –centered, ambitious and stubborn, earth people are used to getting what they want and achieving their goals. Failure is foreign to them. Goals are achieved through hard work and determination. Earth people know how to plan for the long term and they are stable enough to stick with the plan to its success. The stubbornness of the earth element is a double-edged sword, giving those born under its rule the determination to follow through when things are tough, and the audacity to defend their point, even when they are wrong.
The ESFP is one of the 16 MBTI personality types. ESFP stands for extravert (E), sensing (S), feeling (F), and perceiving (P). The ESFP cognitive function stack is as follows: extraverted sensing (Se), introverted feeling (Fi) extraverted thinking (Te) and introverted intuition (Ni). The ESFP personality is noted for their outgoing and energetic nature. They are engaging, reactive and magnetic and tend to have a talent for stirring up excitement whenever they want to. ESFPs are friendly and enthusiastic.

They live in the moment and are highly aware of their environment. Their interactions with others tend to be light-hearted and humorous. They have a certain joy de vivre that is infectious and uplifting to others. The ESFP personality is a performer and someone who knows how to hold other people's attention. They live according to their own values and they love to have fun. They are also very generous and tend to be liberal in their lifestyle. They are sensual beings who like to enjoy the finer things in life. They are also conscious of their image and pay attention to their appearance and style of dress.