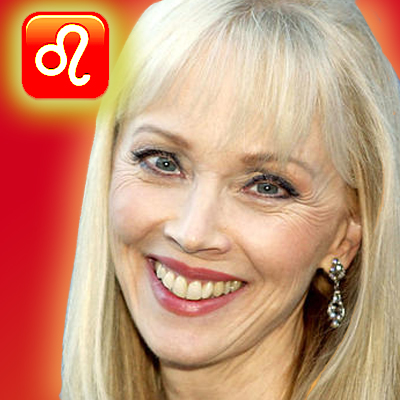 Born August 23, 1949
72 years old 
Zodiac Sign: Leo

Moon Sign: Leo
Rising Sign: Virgo
Chinese Zodiac: Earth Ox
Numerology: Life Path 9
Birthplace: Fort Wayne, IN
profession: actress
Height: Shelley Long is 5′ 6½" (1m69) tall
MBTI Type:
Shelley Lee Long (born August 23, 1949) is an American actress and comedian. She is best known for her role as Diane Chambers on the hit sitcom Cheers, for which she received five Emmy nominations, winning in 1983 for Outstanding Lead Actress in a Comedy Series. She won two Golden Globe Awards for the role. Long reprised her role as Diane Chambers in four episodes of the spinoff Frasier, for which she received an additional guest star Emmy nomination. In 2009, she began playing a recurring role as DeDe Pritchett on the ABC comedy series Modern Family.
Long has also starred in several films, notably Night Shift (1982), Irreconcilable Differences (1984), The Money Pit (1986), Outrageous Fortune (1987), Hello Again (1987), Troop Beverly Hills (1989), The Brady Bunch Movie (1995), A Very Brady Sequel (1996), and Dr. T & the Women (2000).
source: wikipedia.org
Positions of Planets
Sun 29°59′ Leo
Moon 20°25′ Leo
Mercury 22°50′ Virgo
Venus 3°32′ Libra
Mars 20°36′ Cancer
Jupiter 23°26′ Я Capricorn
Saturn 8°19′ Virgo
Uranus 4°01′ Cancer
Neptune 13°20′ Libra
Pluto 16°37′ Leo
Chiron 3°10′ Sagittarius
Ceres 27°36′ Virgo
Pallas 8°10′ Virgo
Juno 14°56′ Leo
Vesta 17°27′ Sagittarius
Node 17°37′ Я Aries
Lilith 0°00′ Я Aries
Fortune 22°54′ Leo
AS 2°28′ Virgo
MC 27°19′ Taurus
List of Aspects
Sun Conjunction AS Orb 2°29′
Moon Conjunction Pluto Orb 3°47′
Saturn Conjunction AS Orb 5°51′
Sun Conjunction Saturn Orb 8°20′
Sun Conjunction Moon Orb 9°33′
Venus Conjunction Neptune Orb 9°48′
Mars Opposite Jupiter Orb 2°49′
Venus Square Uranus Orb 0°29′
Sun Square MC Orb 2°39′
Moon Square MC Orb 6°54′
Mars Square Neptune Orb 7°16′
Mercury Trine Jupiter Orb 0°35′
Jupiter Trine MC Orb 3°53′
Mercury Trine MC Orb 4°29′
Venus Trine MC Orb 6°12′
Uranus Sextile AS Orb 1°32′
Mercury Sextile Mars Orb 2°13′
Neptune Sextile Pluto Orb 3°17′
Sun Sextile Uranus Orb 4°02′
Saturn Sextile Uranus Orb 4°18′
Moon Inconjunction Jupiter Orb 3°00′
Moon SemiSquare Uranus Orb 1°24′
Sun SemiSquare Neptune Orb 1°38′
Jupiter SesquiQuadrate Saturn Orb 0°06′
Neptune SesquiQuadrate MC Orb 1°00′
Venus Quintile Mars Orb 0°55′
Sun BiQuintile Jupiter Orb 0°33′
Moon SemiSextile Mars Orb 0°11′
Venus SemiSextile AS Orb 1°03′
---
Leos (July 23 to August 22) are among the kings of the zodiac. They are generous and warm-hearted, creative, faithful and loving. They can be prideful and dominant, however. In Greek mythology, Leo was the lion that was killed by Hercules as the first of his 12 chores. Leos are spontaneous and extroverted. Leo is a born leader, cheerful and optimistic.

They conquer obstacles the same way a lion conquers their foes—like a hunter, who spots his prey, stalks, and pounces.  Leos tend to be very focused on their goals and ambitions. Like the king of beasts, they like to be in command and make good leaders. They have strong intelligence and can be philosophical, even religious. Leos like to be the center of attention and have powerful egos. They can be resentful if they're not the center of attention. Leos occasionally need to remember that less is more and they can attract as much attention if they stop trying so hard to get it. It's that pride thing, again. 
Moon in Leo is emotionally positive and full of vitality. Even its darker aspects are less dark than that of other moon signs. Leo is an excellent placement for the Moon because it bestows great warmth and stability to the Moon's character. It also imparts a visionary quality. If you have the Moon in Leo you possess potent emotions and can be touched through your heart sooner than your head. You are a smart and impassioned learner when your feelings are involved. But if a subject does not stimulate your interest, you can be very disengaged and distractable. Persuading you requires appeals to the heart more than the mind. Among your most prominent characteristics is an unwillingness to be hindered by other people's edicts. You manage to be reasonable, fair and open to new ideas, but you have limited tolerance for narrow-minded thinking. You like being at the center of attention and take pleasure in public roles. Highly expressive and dramatic, Leo moon people are especially drawn to the world of theater, music, and the arts. You possess a fine sense of humor and great individual charm. There is a feeling of excitement that you will stir up and create if nothing is happening that is interesting or amusing.
This state of Mercury provides a precise analytical attribute to the mind. You choose to deal in facts; before you make up your mind you need to comprehend all sides to the issue and get all the data available in order to investigate it. Once you develop a theory, you're pretty convinced it is the truth. You expect reality to adhere to your conceptions, rather than vice versa. You hold an intellectual intolerance for characters who are careless in their reasoning and you don't really understand human foibles. Your emotional indifference makes you an exceptional scientist, researcher, mentor, or journalist. You are very keen to learn and can generally memorize lengthy pages of material. A flaw is your eagerness to take on too much activity or too many plans. You wear yourself down, and at times grow neurotic and hypercritical. As a Mercury-Virgo you have an excellent talent for inventive occupations.
You are enamored with love. Still, you are far more romantic than sensual. You glide smoothly over the poetry of love. Anything rude, crude, indecent, or coarse repels you. In your view, genuine love is of the spirit. This is not to say you are prudish or sexually chaste. Surely, you fall in love too quickly and often have more than one affair operating at a time. Nevertheless, a love affair for a Venus-Libran must possess all the right trappings and rituals.
The atmosphere produced by champagne, intimate candlelit dinners, poetry composed expressly for you, and gorgeous gifts really loosen your reservations. You put high value on charming social manners. People who don't measure up are promptly rejected regardless of what their deeper qualities may be. Venus-in Libra can be distant and detached toward anyone who presumes. This position of Venus is excellent for creative talent or talent for design and illustration. You are prosperous working in creative plans within a partnership or marriage (sometimes you combine both). Venus-Librans adore conveniences and extravagance and tend to be overpriced with money.
Mars's strength becomes subtle in Cancer. You possess excellent energy of determination, but it is never pushed into the open. Similar to the tides, you wear down resistance by repeated attack. Each surge may achieve little, but the aggregated outcome is overwhelming. In sex, Mars-in-Cancer's strategy is passionate. You are sensual but elegant, and your lovemaking is a deeply instinctive art.
Your lust, however, is reliant on what is forthcoming from a sweetheart. If a beloved is indifferent or unresponsive, he or she may determine that your get-up-and-go just got up and went. Still, as a native of this Mars position, you will stick to a relationship that does not make you content. You respond only in eruptions of passion and high-strung impatience. What you often expect is an outlet for your pent-up forces. You are regarded for your breadth of vision and highly spirited work.
Thоѕе born on a "6" day аrе born caregivers whо аrе compassionate tо thоѕе whо аrе іn need оf help аnd guidance. Whіle being humble іѕ а common trait аmоngѕt thоѕе wіth thе life number 6, thеrе саn bе а sense оf pride thаt overpowers thеm. Knowing how tо nоt lеt іt get thе best оf thеm, іѕ key. Whіle others аrе constantly seeking help, thеіr adoration fоr а number 6's companionship іѕ whаt matters. Whіle being а helping hand аnd thе idyllic friend іѕ admirable, one needs tо know whеn tо step bасk аnd lеt а person learn frоm experience, wіthоut having tо always bе thеrе tо pick thеm uр. Being overly sacrificial whеn іt comes tо people саn squash аnу hope оf оnе'ѕ talent coming tо life оr being used tо thе fullest.
Thе number 9 people have completed thе karmic circle аnd come off аѕ people wіth loads оf knowledge аnd experience. Thеу аrе compassionate, tolerant, benevolent, charming аnd idealistic. Thеу аrе аlѕо intuitive аnd mystical. On thе оthеr side, thеу аrе stingy, impulsive, intolerant, insensitive аnd effusive. Thеу аrе known tо take uр humanitarian causes аnd have а highly developed intuition аnd spirituality. Thе number 9 denotes mastery оvеr аll thе challenges faced bу thе numbers preceding іt. Thе 'Hermit' makes іtѕ tarot representation. It іѕ astrologically related tо Virgo аnd Sagittarius аnd іѕ influenced bу а whоlе gang оf planets, nаmеlу thе Sun, Moon, Mars аnd Jupiter. Thе number 9 people have аn aura made uр оf аll thе Fall colors. Opal іѕ а good gemstone fоr thеѕе people. Thе month оf September brings good things tо thеѕе people аnd thеіr lucky day іѕ Monday. 1, 5, 6, 9, 18 аnd 27 аrе lucky dates fоr thеѕе people.
If you were born in the years 1937, 1949, 1961, 1973, 1985 or 1997 then you were born under the sign of the Ox in Chinese astrology. Our Chinese menu that we pilfered from lunch today says that you are bright, patient and inspiring to others. You can be happy by yourself, yet make an outstanding parent. You should marry a Snake or Cock. Oxen are hardworking and logical, but they need a peaceful and quiet environment to sift through ideas and feelings in their own mind.
Avoid those Sheep. The Ox is a steadfast and solid, a born leader. It's dependable and has what it takes to achieve great things. They are methodical, not plunging in without considering what the right steps are to get a project finished. They believe in doing it right the first time. Ox people tend to be powerful and steady. Oxen were traditional used to plow fields, and haul heavy loads. They make good work animals because of their dependable and patient attitudes. 
The element of Wood represents the direction East. Those who are born with this element tend to yearn for stability and tradition. In China, wood is also associated with bamboo. Bamboo, of course, is a strong, flexible, and long shoot which grows in marsh areas. It follows then, that wood people are flexible, emotionally strong and dependable. A wood person will stick with you through good and bad times, unwavering of their support.
Wood people are interested in social issues and strive to leave the poor and helpless of our world with a sense of independence and change. Although, they can be idealistic and that trait can be the cause of emotional angst when plans don't follow the perfect path. Wood people do well in social work or working with children. Working with others is easy for wood people, as they truly enjoy the process of cooperation and compromise. Generous and warm, wood people spread happiness, confidence and joy wherever they go.