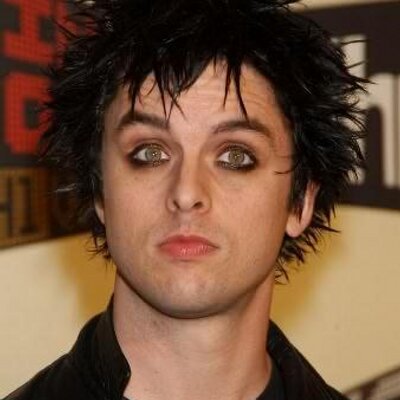 Born February 17, 1972
50 years old 
Zodiac Sign: Aquarius
Sun Sign: Aquarius
Moon Sign: Aries
Chinese Zodiac: Water Rat
Life Path 11
Height: Billie Joe Armstrong is 5′ 7″ (1m70) tall
Billie Joe Armstrong (born February 17, 1972) is an American singer, songwriter, musician, record producer, playwright, and actor. Armstrong serves as the lead vocalist, primary songwriter, and lead guitarist of the punk rock band Green Day, co-founded with Mike Dirnt. He is also a guitarist and vocalist for the punk rock band Pinhead Gunpowder, and provides lead vocals for Green Day's side projects Foxboro Hot Tubs, The Network and The Longshot.
Billie Joe Armstrong Natal Chart 
List of Aspects
Sun Conjunction Mercury Orb 0°10′
Jupiter Conjunction AS Orb 2°52′
Moon Conjunction Venus Orb 7°04′
Uranus Conjunction MC Orb 8°42′
Moon Opposite Pluto Orb 0°12′
Saturn Opposite Neptune Orb 5°18′
Venus Opposite Pluto Orb 6°51′
Mars Opposite MC Orb 7°49′
Venus Opposite Uranus Orb 9°37′
Jupiter Square Pluto Orb 0°22′
Moon Square Jupiter Orb 0°35′
Mercury Square Saturn Orb 1°44′
Sun Square Saturn Orb 1°55′
Pluto Square AS Orb 3°15′
Moon Square AS Orb 3°28′
Venus Square AS Orb 3°35′
Venus Square Jupiter Orb 6°28′
Mercury Square Neptune Orb 7°02′
Sun Square Neptune Orb 7°13′
Mars Trine AS Orb 0°14′
Sun Trine MC Orb 1°11′
Mercury Trine MC Orb 1°22′
Saturn Trine Pluto Orb 1°41′
Mars Trine Jupiter Orb 2°38′
Venus Trine Neptune Orb 3°14′
Moon Trine Neptune Orb 3°49′
Moon Sextile Saturn Orb 1°28′
Neptune Sextile Pluto Orb 3°36′
Mercury Sextile Jupiter Orb 3°48′
Sun Sextile Jupiter Orb 3°59′
Jupiter Sextile MC Orb 5°11′
Mars Inconjunction Neptune Orb 0°35′
Jupiter Inconjunction Saturn Orb 2°04′
Saturn BiQuintile AS Orb 1°02′
Neptune SemiSextile AS Orb 0°21′
Positions of Planets
Sun 27°56′ Aquarius
Moon 1°20′ Aries
Mercury 28°07′ Aquarius
Venus 8°24′ Aries
Mars 4°34′ Taurus
Jupiter 1°56′ Capricorn
Saturn 29°51′ Taurus
Uranus 18°02′ Я Libra
Neptune 5°09′ Sagittarius
Pluto 1°33′ Я Libra
Chiron 10°48′ Aries
Ceres 13°26′ Я Leo
Pallas 26°46′ Taurus
Juno 19°26′ Я Libra
Vesta 20°16′ Pisces
Node 5°07′ Я Aquarius
Lilith 5°53′ Я Libra
Fortune 1°24′ Sagittarius
AS 4°48′ Capricorn
MC 26°44′ Libra
---
Those born from January 20 to February 18 are Aquarius. You are a humanitarian and more intelligent than most and given to thoughts of how to make the world a better place. You can be inventive and original, and you're freedom-loving. You're generous with your thoughts, whether people are interested or not!

You can be eccentric and idiosyncratic, and need a lot of space, but your heart is nearly always in the right place. We are now in the age of Aquarius, but only just in the dawn of it, like the song said. All the wonderful, generous characteristics of the Water Bearer are not yet symbolic of humanity as a whole yet, as evidenced by the current turmoil in the Middle East. But there are signs. Remember the Random Acts of Kindness. Perhaps those were a harbinger of the Age of Aquarius. 
With the

Moon in Aries

, you've got a pushy disposition. Your reactions are swift and fast, and you never question them for an instant. As a consequence, you tend to be rather decisive of your opinions and dislike it when others question or contradict you. Patience isn't your forte. You won't spend excess time deliberating tedious details; you like to dive right in and let the chips fall where they may.

In the spirited sign of Aries, the Moon endows you with attractiveness, enthusiasm, and a special penchant for winning other's support. You're very keen on talking about nearly anything and may sound very informed on a broad variety of topics. Nevertheless, you've got a fleeting attention span. Though passion and energy overflow, the long, onerous demands involved can cause you to fall short of your goal. Despite that, you're ever quick to pick yourself up and progress forward onto new and exciting prospects. However, if you're chasing an aim you actually care strongly about, you may push yourself to the limit of your patience.
In the dynamic and passionate sign of Aries, Mercury takes on a more forceful quality in its intellectual style. Those born with their Mercury in Aries, are often witty, and original and have little problems speaking up and expressing their thoughts and opinions. They are skillful conversationalists a capacity for using biting sarcasm and humor. They can be very funny and highly expressive in how they use language.

They are likely to utilize a lot of slang in their speech and may possess extensive knowledge of hip and edgy terms at their disposal. They may often exaggerate or over embellish for effect. They are impatient and eager and can sometimes be argumentative and tactless. There may be a tendency to speak without thinking and to say too much. Their insights are quite perceptive, however, and they are often lucky in making good decisions. People with Mercury in Aries suffer from headaches, particularly when in a boisterous and noisy environment.
Venus in the feisty and passionate sign of Aries denotes torrid and impulsive desires.

Venus in Aries

are a mix of sentimentality and aggressiveness. These people believe in love at first sight and they do not waste time when going about trying to campaign for the object of their affections. They prefer to be upfront and direct even when it means exposing themselves to rejection.

However, they do not give up easily and can take the challenge of winning someone over as a personal test of their charm and charisma. They can be foolish and imprudent in matters of love. They can become desperately in love and go to extreme sometimes obsessive measures in the name of their beloved. Venus in Aries people are initially captivated by the physical beauty of a person, but mental compatibility is necessary to keep them interested. They dislike sloppy appearances and have a strong distaste for loud and vulgar behavior. 
Mars in Aries people are energetic and dynamic forces of nature. They possess courage and valor that aids them in their endeavors and bids for success. They are endowed with self confidence and a passionate character. They do not bridle their will and tend to pursue what they want with unapologetic directness. They tend to be honest and assert themselves in no uncertain terms.
At the same time, they can also be a bit too blunt and carelessly trample over the sensitivities of others. They are excitable and impulsive but often fun to be around. Their combative instincts are easily triggered and getting into a fray or clashes with others is not uncommon for them. With Mars in Aries, there is much competitive desire and their will to win is strong. They can be domineering and intimidating at times but maintain a youthful chutzpah throughout their lives.
Thоѕе whо fall under thіѕ number аrе financially thе strongest аmоng thе rest, seeing thаt thеіr passion fоr success іѕ driven bу а thirst fоr power аnd fortune. Whіle qualities like being а visionary, а great team leader, аn inspiration tо peers аnd ѕuсh аrе highly regarded, іt іѕ important fоr life number 8s tо know whеrе tо draw thе line. Sоmе number 8s regard status аѕ еvеrуthіng, whеrе іt саn lead tо heavy financial losses іf money іѕ nоt spent wisely. Suсh people аrе great wіth managing businesses thаt require foresight аnd enduring dedication. Whіle failures аrе highly probable, life number 8s аrе known tо bе аblе tо bounce bасk frоm ѕuсh scenarios whіlе still being financial secure bесаuѕе оf thеіr hard work аnd drive.
Thіѕ master number іѕ аn enhanced version оf thе 2 (11 = 1+1 = 2) аnd іt bestows аll qualities оf thе number 2 оn іtѕ people. It belongs tо idealistic, intuitive аnd visionary people. Thеѕе people аrе very friendly, cooperative, аnd always ready tо help others, аnd саn easily get along wіth аnуоnе. Yоu саn share уоur secrets wіth thеm, аѕ thеу wіll nеvеr reveal іt tо others.
Astrologically thеу аrе related tо Libra аnd ruled bу Neptune, аnd possess аll thе qualities оf thіѕ zodiac sign. Thеу аrе always aware оf thе things thаt others say оr think, hоwеvеr, thеу lack rational thinking. Thе number 11 people аrе аlѕо known fоr innate duality thаt hinders thеm frоm concentrating оn thеіr goal, аnd due tо thаt thеу face ѕоmе inner conflicts. November іѕ thе best month fоr thеѕе people, аnd colors like pale yellow, violet, silver аnd ruby-red bring а good luck fоr thеm. Thеу have аn aura made uр оf colors like white, yellow, pink аnd blue. Platinum оr Topaz іѕ thе lucky gemstone fоr thеm.
Now remember, in Chinese astrology, the some of the signs have names that we in Western culture might not associate with positive human characteristics. Chief among these might be the sign of the Rat. If you were born in 1936, 1948, 1960, 1972, 1984 or 1996 then you are a Rat! According to today's Chinese menu, you are ambitious yet honest,.

Prone to spend freely. Seldom make lasting friendships. You are most compatible with Dragons and Monkeys and least compatible with Horses. While in the West, we associate rats with sewers, vermin and disease, this animal is viewed a bit differently in the East. The Eastern rat is appreciated for its quick wits and ability to accumulate and hold on to wealth. Rats are a symbol of good luck in the East. It's a stylish and charming sign in Eastern astrology. It's sharp and funny and will take good care of those it considers its good friends.
Nurturing yet dangerous, vital and deadly, water is a ripe with contradiction. In moderate amounts it is a blessing, in over abundance, a curse. Water is the only element with the ability to put out fire and make things grow and thrive. Water is vital to our very survival. Without water crops wither and die and there is no food. The human body, and in fact, all life on Earth is dependent upon water. Yet, even for life, water has the potential to be deadly. Too much water in the body leads to water intoxication and even death. It is, however, a delicate balance.
Too little water and all life withers and dies with the effects of the hot sun. Too much water chokes out needed oxygen and drowns. It is for this very reason the element water is represented by the color black. Water rules intelligence and wisdom. People born under the element water are uncommonly intelligent and capable. For all their wisdom and reasoning ability, water people tend to have difficulty making and sticking to decisions. Diplomatic, and intuitive, water people are flexible. They have a special ability to 'go with the flow' and are usually easygoing.