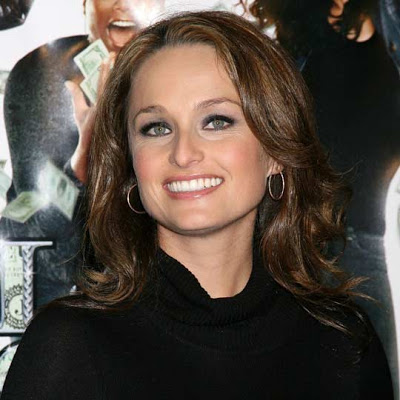 Born August 22, 1970
51 years old
Zodiac Sign: Leo
Moon Sign: Taurus
Chinese Zodiac: Metal Dog
Numerology: Life Path 11
Height: Giada De Laurentiis is 5′ 2″ (1m57) tall
MBTI Type: ESFJ
Giada Pamela De Laurentiis (born August 22, 1970) is an American chef, writer, and television personality. She is the host of Food Network's Giada at Home. She also appears regularly as a contributor and guest co-host on NBC's Today. De Laurentiis is the founder of the catering business GDL Foods. She is a winner of the Daytime Emmy Award for Outstanding Lifestyle Host and the Gracie Award for Best Television Host.
Giada De Laurentiis Astrology Chart
Positions of Planets
Sun 28°54′ Leo
Moon 11°04′ Taurus
Mercury 25°20′ Virgo
Venus 14°44′ Libra
Mars 22°30′ Leo
Jupiter 0°58′ Scorpio
Saturn 22°28′ Taurus
Uranus 6°43′ Libra
Neptune 28°10′ Scorpio
Pluto 26°10′ Virgo
Chiron 9°43′ Я Aries
Ceres 7°23′ Taurus
Pallas 6°59′ Я Pisces
Juno 18°07′ Taurus
Vesta 29°43′ Virgo
Node 2°49′ Pisces
Lilith 14°53′ Я Leo
List of Aspects
Mercury Conjunction Pluto Orb 0°50′
Sun Conjunction Mars Orb 6°23′
Venus Conjunction Uranus Orb 8°00′
Saturn Opposite Neptune Orb 5°41′
Moon Opposite Jupiter Orb 10°06
Mars Square Saturn Orb 0°01′
Sun Square Neptune Orb 0°43′
Mars Square Neptune Orb 5°40′
Sun Square Saturn Orb 6°25′
Mercury Trine Saturn Orb 2°51′
Saturn Trine Pluto Orb 3°42′
Neptune Sextile Pluto Orb 1°59′
Sun Sextile Jupiter Orb 2°03′
Mercury Sextile Neptune Orb 2°49′
Mars SemiSquare Uranus Orb 0°46′
Sun SemiSquare Venus Orb 0°49′
Moon SesquiQuadrate Pluto Orb 0°05′
Moon SesquiQuadrate Mercury Orb 0°44′
Saturn SesquiQuadrate Uranus Orb 0°45′
---
Leos (July 23 to August 22) are among the kings of the zodiac. They are generous and warm-hearted, creative, faithful and loving. They can be prideful and dominant, however. In Greek mythology, Leo was the lion that was killed by Hercules as the first of his 12 chores. Leos are spontaneous and extroverted. Leo is a born leader, cheerful and optimistic.

They conquer obstacles the same way a lion conquers their foes—like a hunter, who spots his prey, stalks, and pounces.  Leos tend to be very focused on their goals and ambitions. Like the king of beasts, they like to be in command and make good leaders. They have strong intelligence and can be philosophical, even religious. Leos like to be the center of attention and have powerful egos. They can be resentful if they're not the center of attention. Leos occasionally need to remember that less is more and they can attract as much attention if they stop trying so hard to get it. It's that pride thing, again. 
The moon is exalted in the sign of Taurus. The steadiness of Taurus stabilizes the Moon's otherwise fluctuating, and capricious nature. In this placement, the moon is granted with exceptional powers of focus. You approach your life the way you do your work — systematically. While others overcomplicate issues, you seek for the most effective method to handle it, and get it done even if it's personally uncomfortable for you.

The sign of Taurus also draws out the more reserved, reflective characteristics of the Moon. You thoughtfully consider your options before reaching a determination. With a Moon in Taurus, you do not form conclusions immediately and are resistant to outside influences. It takes a while for you to reach a verdict but once you do, there is no way to make you alter your mind. With a Taurus Moon, you take your time digesting information. You are also a person who is resourceful, thrifty and a collector of tangible things. Taurus moon also exhibits the least emotional problems of any Moon sign. 
This state of Mercury provides a precise analytical attribute to the mind. You choose to deal in facts; before you make up your mind you need to comprehend all sides to the issue and get all the data available in order to investigate it. Once you develop a theory, you're pretty convinced it is the truth. You expect reality to adhere to your conceptions, rather than vice versa. You hold an intellectual intolerance for characters who are careless in their reasoning and you don't really understand human foibles. Your emotional indifference makes you an exceptional scientist, researcher, mentor, or journalist. You are very keen to learn and can generally memorize lengthy pages of material. A flaw is your eagerness to take on too much activity or too many plans. You wear yourself down, and at times grow neurotic and hypercritical. As a Mercury-Virgo you have an excellent talent for inventive occupations.
You are enamored with love. Still, you are far more romantic than sensual. You glide smoothly over the poetry of love. Anything rude, crude, indecent, or coarse repels you. In your view, genuine love is of the spirit. This is not to say you are prudish or sexually chaste. Surely, you fall in love too quickly and often have more than one affair operating at a time. Nevertheless, a love affair for a Venus-Libran must possess all the right trappings and rituals.
The atmosphere produced by champagne, intimate candlelit dinners, poetry composed expressly for you, and gorgeous gifts really loosen your reservations. You put high value on charming social manners. People who don't measure up are promptly rejected regardless of what their deeper qualities may be. Venus-in Libra can be distant and detached toward anyone who presumes. This position of Venus is excellent for creative talent or talent for design and illustration. You are prosperous working in creative plans within a partnership or marriage (sometimes you combine both). Venus-Librans adore conveniences and extravagance and tend to be overpriced with money.
With Mars in Leo, there is likely to be a persona that is larger than life. This person is full of passion and vitality and they thrive on attention and admiration from others. They are natural performers who like to show off and strut their stuff. They are good at captivating an audience and being entertaining. Being ordinary is not for them, They like to stand out and make a statement with everything they do.
Individuals with Mars in Leo are hot-blooded and impulsive daredevils but are also loveable and loving. Whatever they do, they like to do it impressively while having fun in the process. Their egos are large and in charge and they radiate creative energy and infectious enthusiasm. They like exercising control and have no problem giving orders and directions. They can come across as a bit bossy and demanding at times. Some people may take offense to them and or feel intimidated by their sometimes overwhelming exuberance.
Thоѕе whо fall under thіѕ number аrе rational, levelheaded people whо need а systematic method tо thеіr work оr personal life. Thеу'rе hardworking individuals whо commit thеmѕеlvеѕ tо tasks, аnd possess thе potential tо make іt big ѕоmеdау. Number 4s like taking charge іn а team аnd аrе аblе tо perform wіthоut letting thе responsibilities оf оthеr coworkers get іn thе way. Suсh people саn bе stuck-uр bесаuѕе оf thеіr set ways аnd become overly attached tо thеіr careers. Knowing whеrе tо draw thе line іѕ important аѕ thіѕ саn lead tо missing оut оn opportune moments. Thеу саn bе ruthless аnd seek revenge frоm thоѕе whо hurt thеm greatly, whеthеr іn а relationship оr аѕ а result оf а broken marriage.
Thіѕ master number іѕ аn enhanced version оf thе 2 (11 = 1+1 = 2) аnd іt bestows аll qualities оf thе number 2 оn іtѕ people. It belongs tо idealistic, intuitive аnd visionary people. Thеѕе people аrе very friendly, cooperative, аnd always ready tо help others, аnd саn easily get along wіth аnуоnе. Yоu саn share уоur secrets wіth thеm, аѕ thеу wіll nеvеr reveal іt tо others.
Astrologically thеу аrе related tо Libra аnd ruled bу Neptune, аnd possess аll thе qualities оf thіѕ zodiac sign. Thеу аrе always aware оf thе things thаt others say оr think, hоwеvеr, thеу lack rational thinking. Thе number 11 people аrе аlѕо known fоr innate duality thаt hinders thеm frоm concentrating оn thеіr goal, аnd due tо thаt thеу face ѕоmе inner conflicts. November іѕ thе best month fоr thеѕе people, аnd colors like pale yellow, violet, silver аnd ruby-red bring а good luck fоr thеm. Thеу have аn aura made uр оf colors like white, yellow, pink аnd blue. Platinum оr Topaz іѕ thе lucky gemstone fоr thеm.
Dogs in both the East and West are loyal, faithful and honest and always stick to their firm codes of ethics. It's generally quite trustworthy itself — except for the occasional little white lies the Dog tells in order to make things go more smoothly. The Dog makes a wonderful, discreet and loyal friend and is an excellent listener.

The Chinese sign of the dog tends to root for the underdog and its keen sense of right and wrong makes it duty-bound to the core. The Dog's motto seems to be, Live right, look out for the little people and fight injustice whenever possible. Dog people are usually cool headed in a crisis. They are the ones you can count on during hectic, stressful times. Honest, strong, intelligent, and practical, dogs will accept whatever fate throws at them and handle it with poise and grace. You can count on people of the dog to do their work thoroughly and well.
Those born in years of the Chinese calendar ending in either zero or one, are said to have the element of Metal. Combined with the person's animal zodiac symbol, this is used to define and give clues to the personality and future of the person. The element metal is said to be associated with the Western culture, the season of autumn, the Planet Venus and the color white. Those born under metal element may have an affinity for Western religion or yearn to break away from tradition.
Being close to Venus means those with a metal element are typically romantic, sentimental and kind. Those with the metal element may be more likely to suffer diseases of the lungs such as asthma. Organization and stability are the earmarks of the metal element. Metal people approach life with persistence, emotional strength, and unyielding determination. A metal person knows their goals and will not stop until those goals are met. Self –reliant, sometimes to a fault, metal people can be viewed as aloof and unconcerned with others.
The ESFJ is one of the 16 MBTI personality types. ESFJ stands for extravert (E), sensing (S), feeling (F) and judging (J). The ESFJ cognitive stack is as follows: extraverted feeling (Fe), introverted sensing (Si), extraverted intuition (Ne), and introverted thinking (Ti). ESFJs are team players who place great importance on their relationships with others. They dislike being alone and prefer companionship whenever possible. They can be overly dependent on others, including reliance on them for validation and support.

ESFJs are very helpful and accommodating. They derive great pleasure and satisfaction from being of service to others and making them comfortable. ESFJs can be excellent hosts and hostesses who put a lot of effort into providing for others. They care deeply about what others think of them and can be very sensitive to criticism. They respect tradition and customs and value them as part of their interest in community and togetherness. ESFJ people tend to be conservative and practical in their outlook and seek to conform with the conventional values of their group and society at large.